$ Brunch on a Budget $
What's upppp Shawtiessss!
It has been far too long since I have picked up my lazy fingers to type a blog post.
I'll update you all on everything later in the 'Life' Section.
-----------------------------------------------------------------------------------------
So fast forward to this brunch on a budget. This past Sunday I was taken to a cute cafe to eat and it literally blew my mind. It's aesthetic was minimal yet comfy. The increments of the palm leaves added a beautiful touch to the design as well. Upon walking into the cafe I noticed that they had two different meals fully cooked on display that they were featuring. A shrimp salad, and a roasted veggie sandwich were the two. Being that it was my first time I thought that the physical display helped me in my food choice because I ended up getting the roasted veggie sandwich, and I loved it!
Just an added note: I'm doing a 4 week #getright challenge, and one of the things I am not allowed to have is white bread. So for this sandwich I substituted wheat toast in place of the french bread.
This dish also came with a side of chia seeds. I substituted those out for sweet potatoe fries, and now I have this ever itching craving for sweet potatoe fries *CRIES IN GREEDY*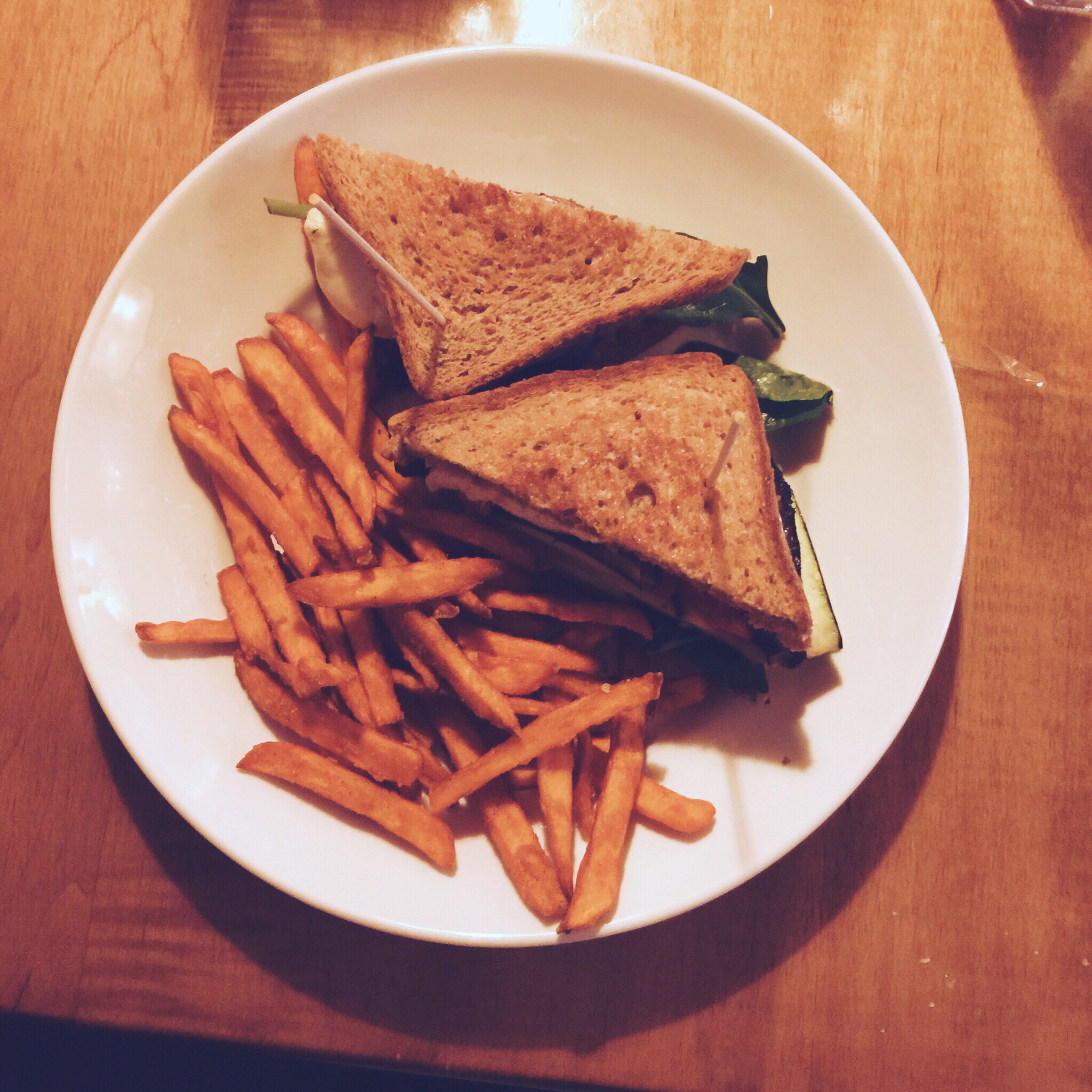 In the video below they also have some pretty awesome Gelato's! I snuck a sample but I can't wait till I can partake in a full bowl of the deliciousness!
well...that's it for now!
Have a great day, week, month, year, etc! 
xoxo, 
TheLilly